HARRIS COUNTY – Candidate for Harris County Judge Alexandra del Moral Mealer today released her new ad "Plan to Tackle Crime: 1,000 Additional Law Enforcement Officers."
Flanked by every major law enforcement organization in Harris County, Alexandra, a combat veteran, West Point graduate and former Army Bomb Squad Captain, discusses her plan to tackle crime in Harris County by dramatically increasing the number of deputies on patrol and detention officers in the County's jails.
Law enforcement has overwhelmingly sided with Alexandra due to Lina Hidalgo's anemic efforts to fund and support law enforcement during an unprecedented rise in crime during her tenure as County Judge.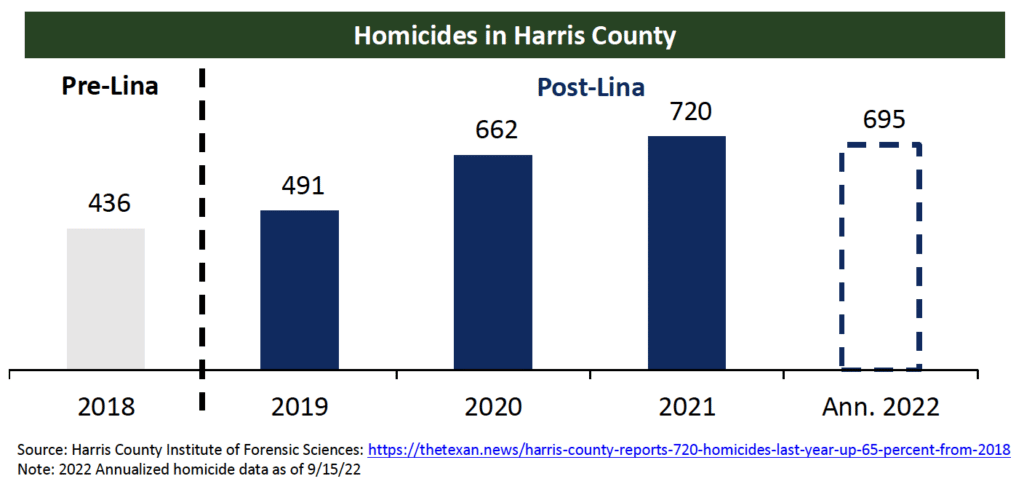 Alexandra's response to Lina's claims of record spending on public safety, "Yes, you are spending a lot of taxpayer money, but you are not spending on the right things. How many fulltime deputies have your added to patrol? When did public safety become a priority – it was not one of your priorities in 2019, 2020 or 2021 and the data reflects that. To fix a problem, you must acknowledge that there is a problem and then have a plan to address it. I have worked with law enforcement to develop a plan that will immediately reduce the rampant lawlessness in our community."
For Alexandra, public safety means investments in our law enforcement.
"I watched for three-and-a-half years while we had someone in a leadership position that prioritizes what their national donors want to hear, instead of focusing on solving the kitchen table issues here in Harris County," said Alexandra. "We will fund 1,000 additional law enforcement officers. That is a serious commitment to safety. More resources mean quicker response times, faster investigations, dangerous criminals off the streets."
Watch "Plan to Tackle Crime: 1,000 Additional Law Enforcement Officers"
Alexandra is a West Point graduate, a dual-degree holder from Harvard University (JD/MBA), and a proud wife and mother. She is blessed with two precocious toddlers who she is raising alongside her husband Clay, a fellow West Point graduate and combat veteran. On November 11, 2021, she announced her plans to leave the private sector and her career in energy finance to pursue a new stage of service.